Adventure Learning Programs
NORTHSTAR leads the charge in experiential education programs in Japan for international schools
Tired of planning every detail of your program for your group?
At NORTHSTAR you provide the group, we provide the programs.
What are the benefits of coming to NORTHSTAR?
Action Learning engages students in mentally and physically challenging tasks and concludes with a "debrief" time. During debriefs, students are led through guided reflections on not only the activity, but the personal and group values that contributed to their success or failure. 
NORTHSTAR's Action Learning Program goals are two-fold; ignite and foster a passion for outdoor adventure, and clarify values ​​to develop student's capacity to contribute to their communities.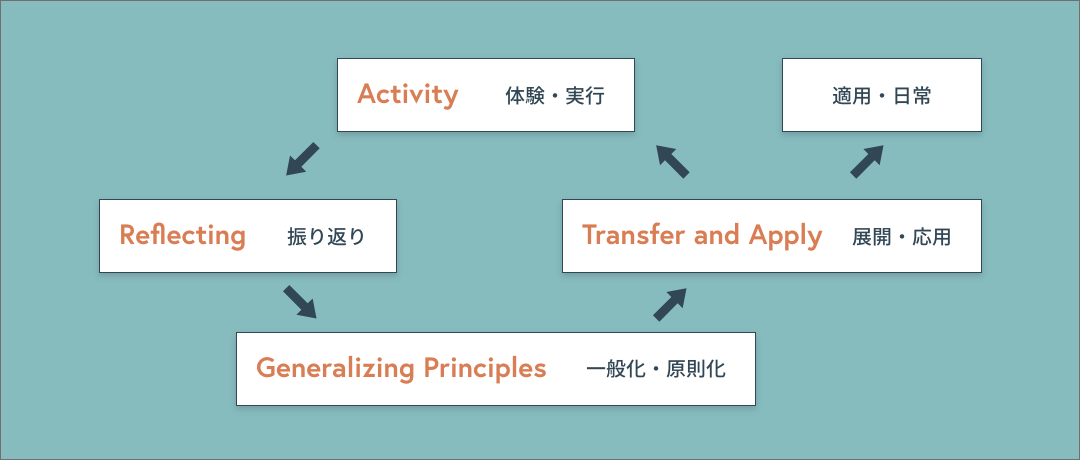 We understand that no two groups are the same. Would you like students to have more free time or to experience every activity possible? Is there a particular skill or value you'd like us to help students develop? 
NORTHSTAR offers several adventure learning activities that can be customized to your group and goals. 
Our lodge, which can accommodate up to 50 people, is staffed by our team of  friendly Japanese and international English-speakers. Delicious and nutritious meals are prepared with love by a dedicated chef.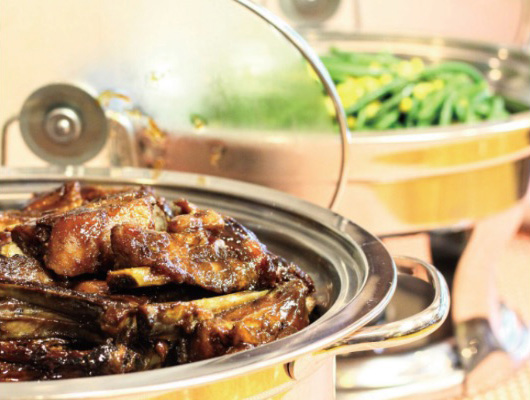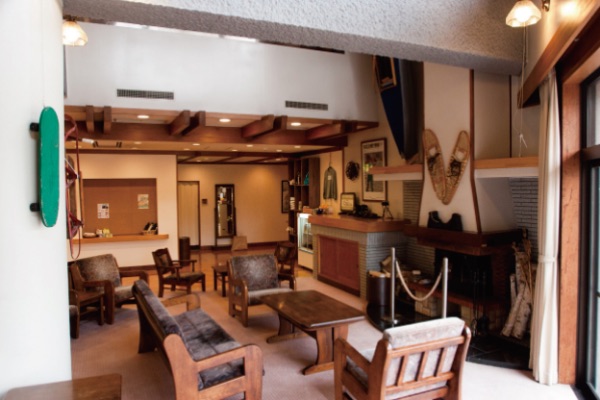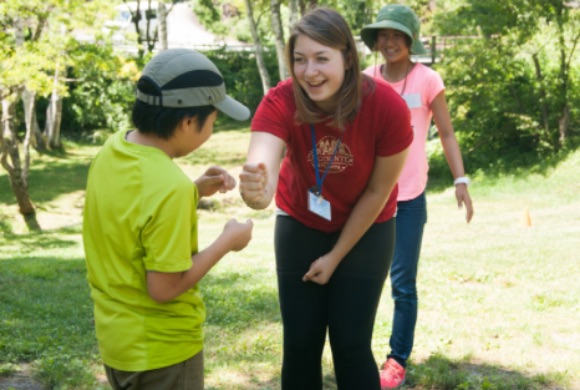 Outdoor Activities Lead by Professional Instructors
Experienced instructors lead seasonal activities such as mountain biking and snowboarding.  Participants can feel safe while engaging in activities with at least one permanent guide/instructor on staff who holds a valid guide/instructor qualification and outdoor emergency qualification. There are also two permanent staff members with nurse qualifications.
Mountain Biking
Hiking
Rock Climbing
Rappelling
Tree-top Adventure Course
Snowboarding
Snowshoeing
….and more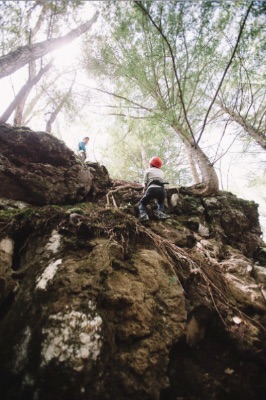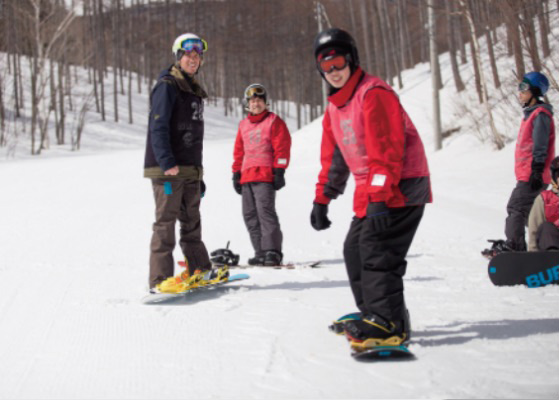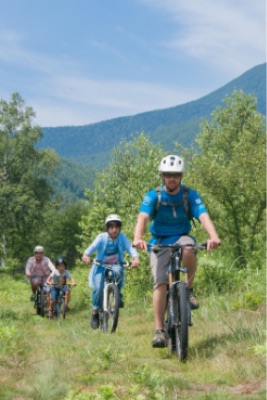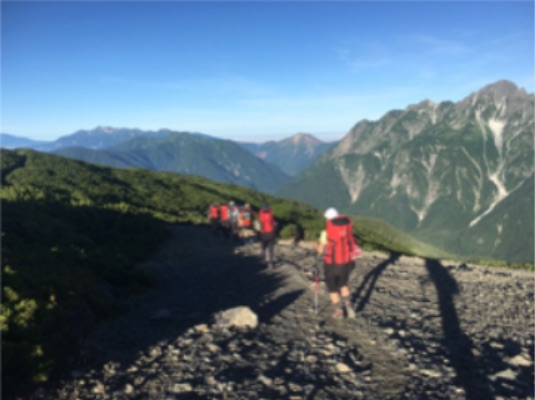 Several types of crafts are available according to the participant's age groups. These hands on activies develop patience, precision, and good listening skills. 
・Animal wood craft
・Hashi (chopstick) making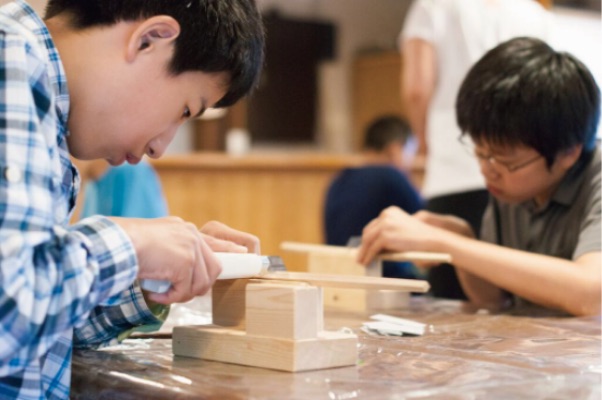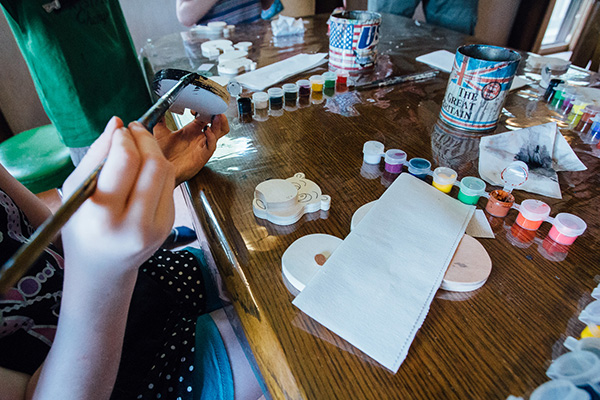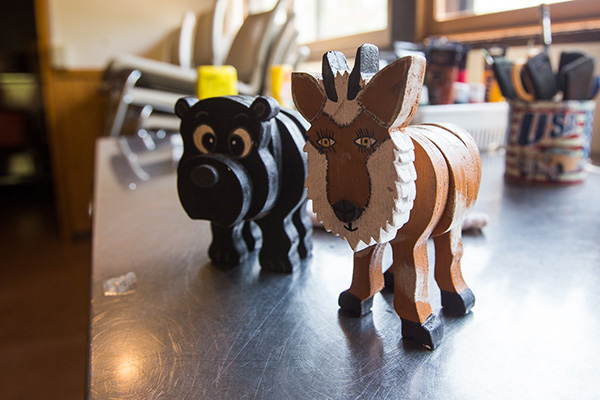 One of the things you need to succeed as a team is to get to know each other through fun learning opportunities. Initiative games aim to build trust within the team, hone leadership skills, and create relationships that grow together through laughter and group problem solving.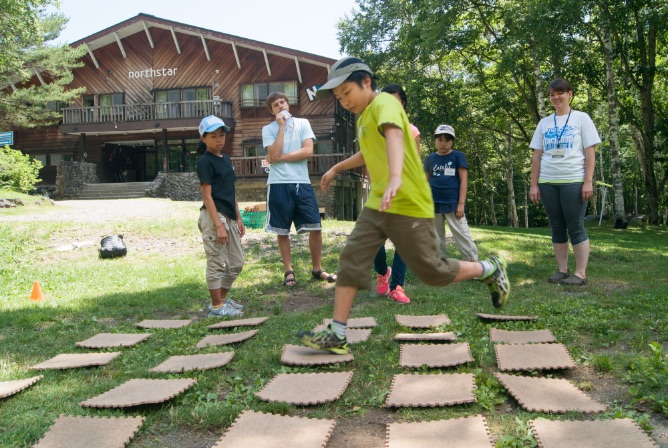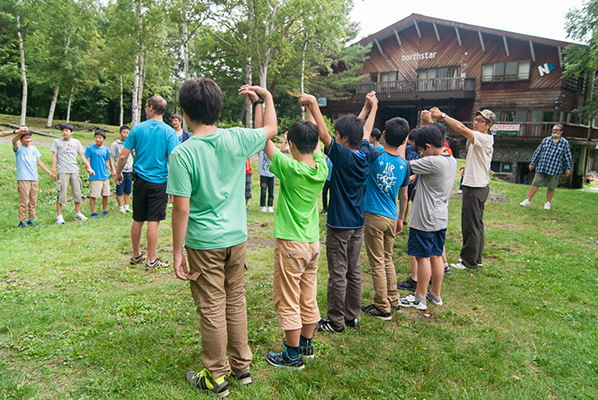 "ROPES Course" is a general term for facilities where equipment combining wood, logs, and wires is installed indoors or outdoors. Ropes is an acronym for:
Respectfulness
Open-mindedness
Participation
Energy/Enthusiasm
Safety
Problem-solving, decision-making, teamwork ROPES Courses are hands-on learning programs that nurture and build a spirit of cooperation and trust.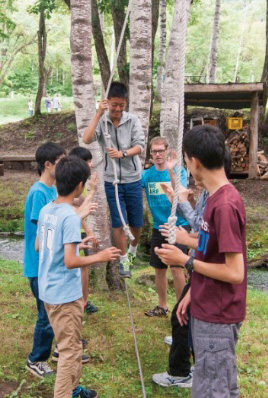 Phone:0263-93-1688
Email:info@ridenorthstar.com
For more information, please fill out the form below and NORTHSTAR's Program Director will contact you soon.
電話:0263-93-1688
メール:info@ridenorthstar.com
こちらのフォームをご利用ください。担当者からご連絡差し上げます。