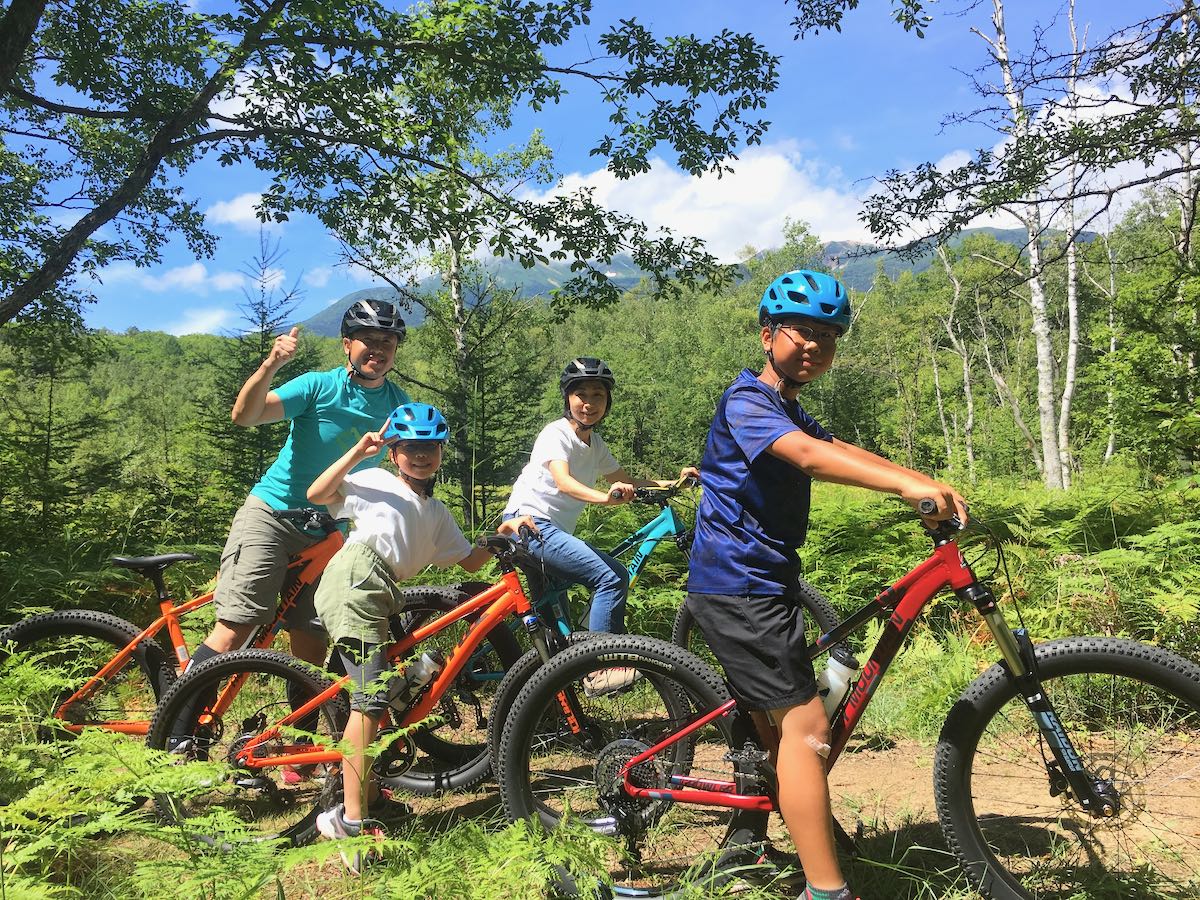 NORTHSTAR FAMILY SUMMER CAMP & GETAWAY
You don't have to travel far for family vacations. NORTHSTAR is excited to announce our Family Summer Camp & Getaway package! These programs are customized to the guest's interests and involve the whole family. Why not enjoy the great outdoors, practice English with native speakers, and learn some new outdoor skills?
Call or email now to plan your Family Summer Program activities and dates. 
SAMPLE CAMP SCHEDULE
Day 1: A delicious, international-inspired dinner followed by a night hike under the stars. 
Day 2: After a savory breakfast, let's learn to mountain bike together. We can recommend a restaurant for lunch*. Afterwards spend time as a family with more biking, hiking to a local waterfall, or relaxing in our backyard hammocks. After dinner, we'll teach you to make s'mores, a delicious American treat, by roasting marshmallows over the bonfire. 
Day 3: After breakfast, test your strength on our climbing wall. We will teach you all the basics and keep you safe as you try to reach the top, 6 meters high! Try a different local restaurant for lunch* and then try your hand at a handicraft. We have wood animal crafts for kids or chopsticks for teens and adults. After dinner, how about a movie in our comfy upstairs lounge?
Day 4: Enjoy one more big breakfast before you leave. Make sure you take your handicraft as a treasured memory of your time at NORTHSTAR.
Sample Program Price for 2 adults and 2 elementary age children: ¥125,000
*lunch is not included in price
Program Options:
Paddle boarding with Little Peaks
Full-day guided hike to the peak of Mt. Norikura
Mountain bike tours to perfect your new skills
Call or email now to plan your Family Summer Program activities and dates.