Having the appropriate wear and gear for mountain biking is optimal for the best experience. Below are some guidelines and suggestions for our mountain bike tours. We recommend coming empty handed wearing clothes that are easy to move in.
Clothing
As the name suggest, Mountain Biking consists of biking through various mountain terrain. You will sweat, get splashed by puddles, run through dirt, gravel, and rocks and so it is important to wear clothing that you don't mind getting a little dirty. Weather conditions may also vary. It is acceptable to come in short sleeves and shorts in warm conditions. The sun can be harsh and so long sleeves are suggested for those who do not want to get sunburned.
A helmet is required so you will NOT need to wear a hat. For those with long hair, please make sure to tie it up just below the neck to not interfere with the helmet.
Please wear sneakers or athletic shoes. Hiking boots, rain boots, and sandals are not permitted.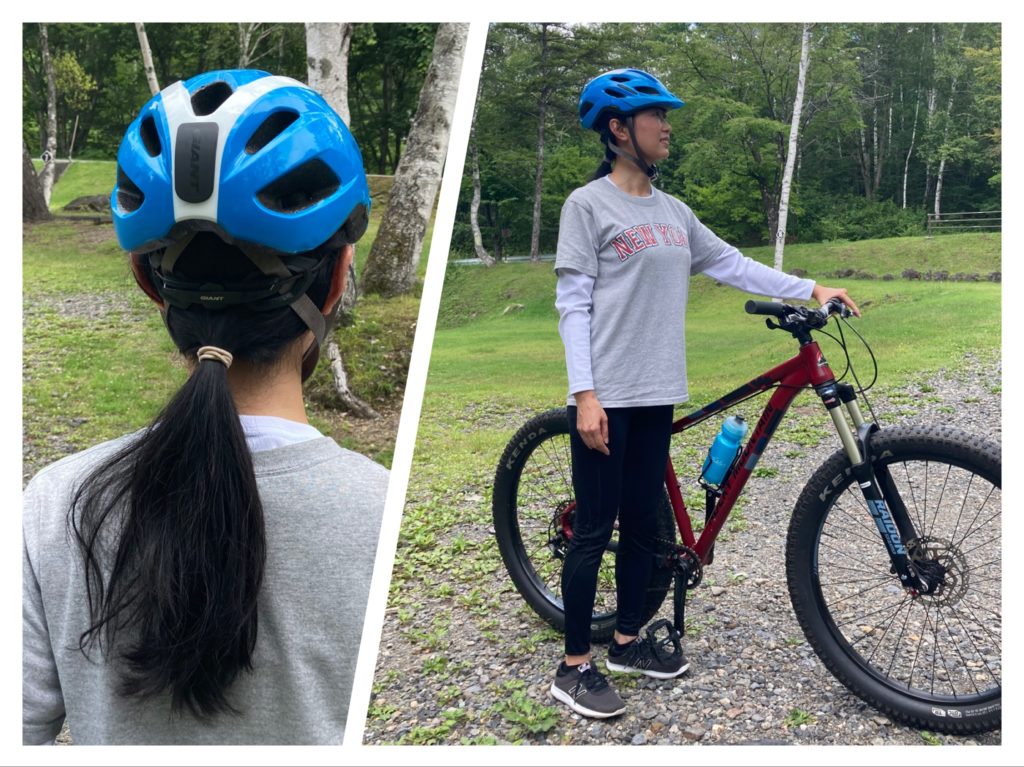 Rental Equipment (Mountain Bike, Helmet, Water Bottle)
Rental mountain bike, a helmet, and a water bottle with water is provided for our mountain bike tours. The water bottle is a special bottle that can attach to the mountain bike.
For cold and wet conditions we will provide bike gloves (induced in the pricing). It may be difficult to operate the bicycle in work gloves or leather gloves so please use cycling gloves.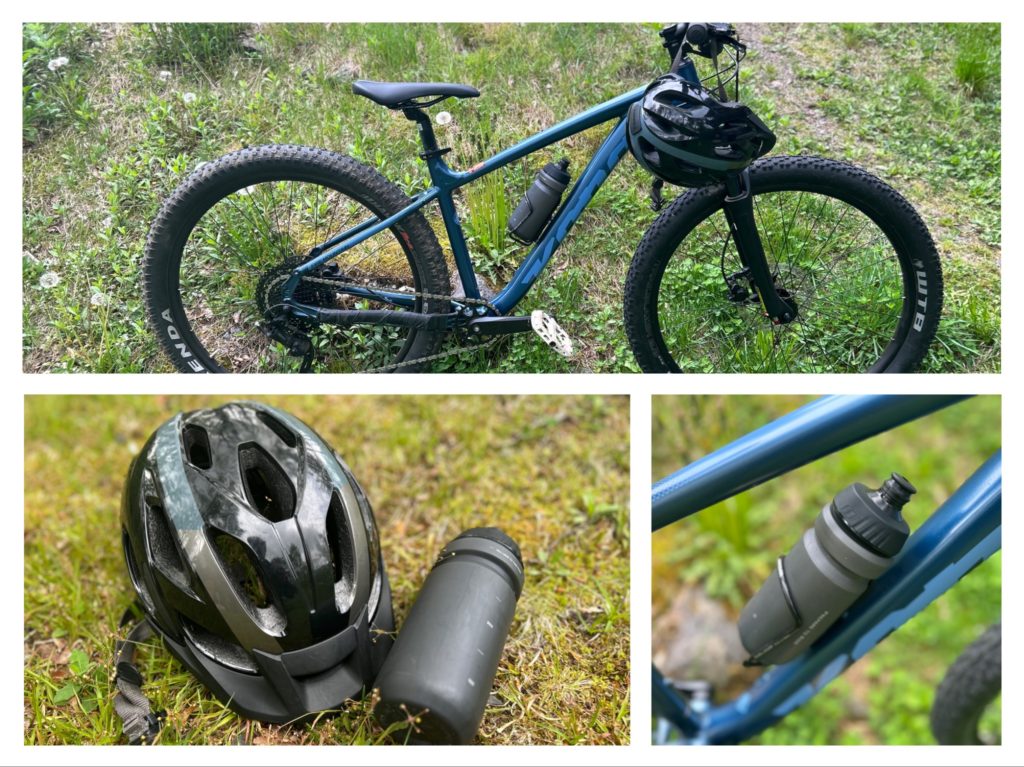 Valuables & Smartphone
Please lock your valuables, money, and smartphones in your car or leave them at the front desk to pick up after the tour. Photos will be taken by the guide at designated spots so smartphones are not particularly necessary during the tour. If you would like to bring your smartphone, please make sure it is secured properly in a zippered pocket so that it is not lost or damaged.
Bags
Backpacks and waist bags are OK to bring on the tours. Sacoches and shoulder bags are not allowed on the tour as they slide forward when you lean forward on the bike. We suggest that you participate the tour empty handed.
Other Clothing
For rainy weather or cold conditions please bring a rain jacket and or rain pants. You may become hot wearing a rain jacket during the tour so it is also suggested to bring a backpack to store the rain jacket when not in use.